Small Business & Startups
Scottsdale Business Training and Technical Assistance Programs
Skip to:
Small Business Group Training
Restaurant Bootcamp Trainings
One on One Technical Assistance
---
The City of Scottsdale has partnered with Local First to provide free business training and technical assistance to Scottsdale businesses.
The business training will be offered through a total of 14 unique webinars, eight online restaurant bootcamp sessions and 1:1 technical assistance from industry experts. All of these programs are available at no cost to any Scottsdale based businesses.
Small Business Group Training Webinars
Looking to build a new customer base through better identifying as a local business? Interested in the latest expertise on gaining digital attention through Google? Time to really grow your small business social media following? Through a wide variety of creative and innovative trainings, attend Scottsdale's small business digital webinars to learn from experts on how to grow revenue, pivot your business strategies, and build collaborations that work for your company to return stronger.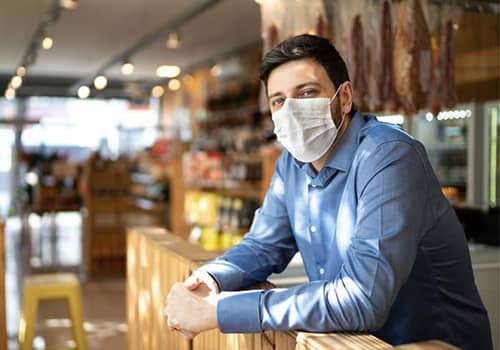 Upcoming Training
Small Business Ecommerce Tools: Pivoting Your Small Business to Sell and Grow Revenue Online
Jan. 21, 2020
There are plenty of tools and resources out there to grow your business online, but which ones are worth it? Attend this session to not only learn about the best tools for small businesses that you can be taking advantage of, but why it's important to do so to drive revenue.
LinkedIn Business Strategies: Attracting A-List Clients and Making Key Contacts to Grow Your Business on LinkedIn
Feb. 4, 2021
LinkedIn can be an incredibly effective tool to growing new business opportunities, especially as more and more people are interacting online. Join this session to learn simple ways you can take advantage of this growing social media platform to gain new leads, grow relationships, and impact your business long term.
Small Business Leadership: Creative Ways to Engage Employees, Customers, and the Community after a Pandemic
Feb. 18, 2021
Small businesses face a wide variety of challenges and situations. One of the most important things to focus on however is the engagement of your employees. Attend this session to learn tools and best practices to exhibit true business leadership in engaging your staff to benefit your business long term. You'll learn from examples of companies local and national that have stepped up to lead through growing strong company cultures that will help benefit your company's bottom line, retain staff, and grow a positive reputation as a local business.
Restaurant Bootcamp Trainings
It goes without saying that the food and beverage industry has been heavily impacted in the past year by the pandemic. Through a series of specialized group trainings and one-on-one assistance made available for restaurants, small F&B businesses have the opportunity to take advantage of knowledge from experts in the hospitality industry. Rethinking your menu design, learning from cutting edge restaurant redesigns to maximize space, and leveraging social media from a hospitality perspective are just some of the focuses the Restaurant Bootcamps will help your business navigate.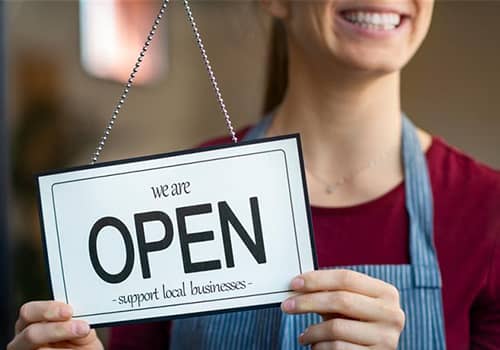 Upcoming Training
Leveraging Social Media to Grow Sales for Restaurants
Feb. 1, 2021
Social media is constantly changing, and restaurants are on the front lines of engagement. Consumers report being more intrigued to try a new restaurant based on their social media accounts than websites. How, what, and when you share content matters. Participate in this training to get the most up to date best practices to maximize social media for your restaurant.
Point-Of-Sale Systems management and Best Practices Post-pandemic
March 1, 2021
Food and Dining businesses have been forced to adapt continuously through the pandemic, and your POS System is no outlier. Should you be facilitating online-only payments? Touchless payments? What's the most feasible way to do so? Attend this session to explore what options are available to you so your restaurant can make a choice for what will best work long term and feasibly for your team.
Technical Assistance
Small businesses are navigating a wide variety of challenges returning to business from the Covid-19 pandemic. Recreating marketing plans to reach new customers, establishing safety protocols to build consumer confidence, and preparing financials for a reviving economy are just some of the assistance available to Scottsdale's small businesses. Complementary one on one assistance will be provided to small businesses needing assistance in marketing, strategic planning, accounting, human resources, and technology, and many other areas. Register your business to receive specialized assistance to set your business on a strong path forward.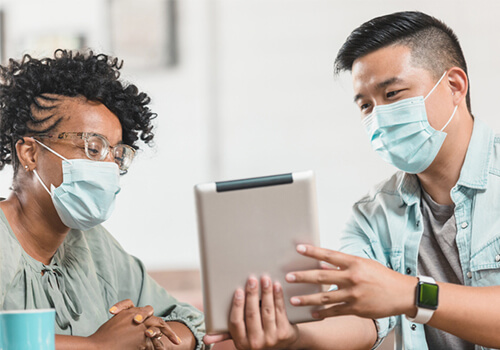 The City of Scottsdale's Economic Development Department is poised to meet the needs of the small business community by helping clients understand the entire process from start to finish. This is accomplished through early dialogue and interaction with staff whose main focus is working with new and existing Scottsdale Small Businesses.
Every small business is unique, so it is recommended that you discuss your project with Economic Development first to help navigate you through many city processes'. There are many advantages to contacting our Small Business professionals in order to ensure your business not only opens, but succeeds and expands in Scottsdale. Some of the advantages include:
Single point of contact
Tailored project schedule
Expedited timeline of services
Staff resources to achieve continued success