Overview
Downtown Scottsdale provides a mix of specialty retail, art galleries, dining, legendary nightlife, public art and cultural attractions. Downtown is more than a tourism destination, it's also the city's second largest employment center with innovative and thriving technology and healthcare companies such as Yelp, ZocDoc, Digital Air Strike, and Indeed. Within downtown there is a zoning overlay which allows increased density to encourage urban design elements which accommodate additional housing units in mixed-use developments to stimulate a sustainable live/work lifestyle.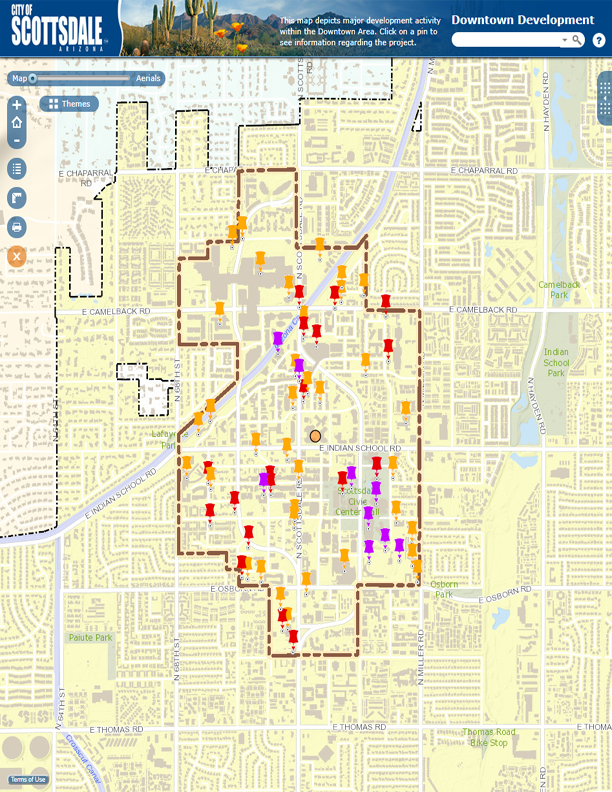 Search Planning Cases
Map theme to search and identify activity for:
Public Projects
Development Review Cases
Zoning Cases
General Plan
Downtown Scottsdale Spotlight
The Downtown Scottsdale Spotlight video series features Downtown Scottsdale business and was created to bring more value and awareness of local small businesses in the community in 90 second video promotions. Watch the videos in this new video series on our YouTube channel.