Mission
"Through its economic development investments and programs, the City of Scottsdale retains, grows and attracts targeted sources of wealth generation to enhance the community's tax base and quality of life, preserve the natural environment and foster prosperity for all citizens."
The Team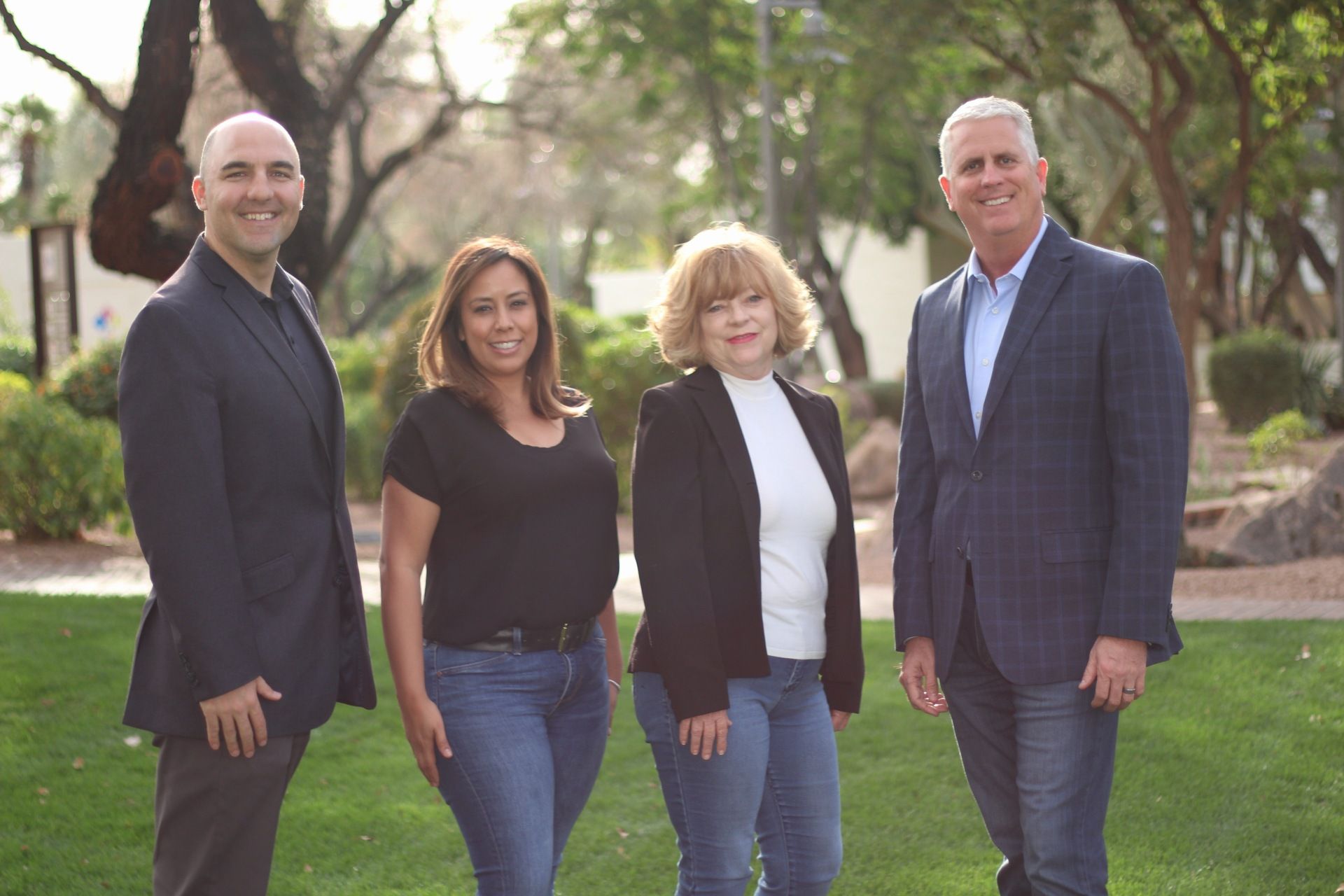 Rob began his career with the City of Scottsdale in 1992 in the City's Municipal Services Department, and since then has gained significant experience and yielded positive impact across multiple departments. In 1994 Rob was hired to help create and implement the City's very first Citizen Service Center located at Los Arcos Mall, the City's One Stop Shop for City services. He spent the next two years opening various Citizen Service Centers throughout Scottsdale until he received an opportunity in 1996 to become the city's first Neighborhood Services Liaison where he implemented the City's first neighborhood college program. Rob then went on to become a Citizen Liaison prior to serving as the Mayor's Chief of Staff from 2006-2008.
As Business Attraction Manager, he is responsible for recruiting industry and commerce to the City of Scottsdale, administers the Scottsdale Cultural Council contract, serves as auto dealership liaison, and provides leadership over redevelopment programs. As auto liaison, Rob has coordinated the opening of two dealerships, lead efforts to increase sales, and fostered dealership communication and enhanced collaboration.
Rob holds a Bachelor of Arts in Public Administration, is a member of Arizona Association for Economic Development, and is a graduate of Scottsdale Leadership Class 17 and the Arizona State University Institute for Public Executives.
Mark Paratore joined the City of Scottsdale in December of 2013.
As program manager, his is primary role is on the advancement of startup and emerging tech to the city. He works closely with the entrepreneurial ecosystem and firms looking to grow and expand in Scottsdale. Mark has been instrumental in working with companies like Weebly, Turo, Cruise Automation, Opendoor, SiSense, Indeed.com, Acronis, and LimeBike on their expansion to Scottsdale over the last several years.
Before this role, Mark provided research and analytic support for the department, oversaw all small business efforts and worked closely to advance the departments Talent Attraction initiative.
Mark served in various capacities at the City of Glendale from 2010-2013. In 2011, Mark took over citywide and downtown redevelopment, where he administered the city's commercial Visual Improvement Program, which aided commercial businesses located in the Redevelopment area. Mark worked on 8 VIP projects, totaling more than $500,000 of reinvestment back into the community.
Mark received his Bachelor of Science in Planning Degree from Arizona State University where he graduated Summa Cum Laude and is currently working on becoming a Certified Economic Developer (CEcD). He is a member of the International Economic Development Council (IEDC), the Arizona Association for Economic Development (AAED), serves on the advisory board for SMoCA (Scottsdale Museum of Contemporary Art), Avant-Garde on Second Street (AG2) young professionals group through the Scottsdale Arts, and Scottsdale Rising Young Professionals group through the Scottsdale Area Chamber of Commerce.
Mark is a proud resident of the City of Scottsdale.
Josh Utterback joined the City of Scottsdale in March 2018 as an Economic Development Specialist for the Economic Development Department.
Josh works in concert with the economic development team in support of the advancement of the Scottsdale economic development strategic plan through robust research, strategic marketing business development support.
Josh has a successful track record in the private and the public sector. An Arizona native who grew up around real estate development, his work in commercial real estate started in 2006. Over the course of the next 10 years he gained experience in a variety of disciplines from ground up development, asset management, property management, financing, leasing and budget review. In addition to collaborating with various general contractors, civil engineers, brokers, City, state, tribal and federal officials he had the privilege of working with prominent companies such as Target, Kohl's, Weingarten Realty and CVS.
His previous experience in the public sector was at the City of Mesa serving as an Economic Development Specialist where his real estate background proved beneficial when acting as a liaison between developers and business owners and the Planning and Development Services Departments. He worked closely with Greater Phoenix Economic Council and the Arizona Commerce Authority on site selection inquiries and provided support to project managers on business attraction and business retention and expansion efforts. He also played instrumental roles in the successful recruitment and relocation to Mesa for Dexcom and Feed My Starving Children respectively.
Josh holds a Bachelor of Arts in Business Economics/Bible Theology from Wheaton College (IL) and a Master of Business Administration and a Master of Real Estate Development from Arizona State University. He is an active member of the Urban Land Institute and stays involved with the Arizona State University MRED program. He is also an active member with the Arizona Association for Economic Development and is actively working to become a Certified Economic Developer (CeCD) through the International Economic Development Council (IEDC).