Pandemic Business Resources
In a time of uncertainty and constant change, we want our business community to know that we are working tirelessly to ensure we bring you as much information that is available as we navigate through these uncharted territories together. The City of Scottsdale is firmly committed to monitoring the changing situation. As new information and different programs become available for businesses, we will be updating this website so that our community may respond swiftly and appropriately.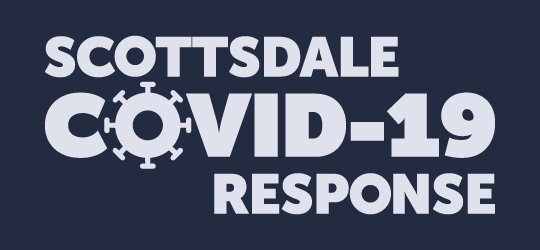 Scottsdale Small Business Assistance Center
Scottsdale's Economic Development Department launched the Scottsdale Small Business Assistance Center in an effort to help businesses navigate through all of the Federal, State and local assistance programs. The virtual center provides the community with an actual team member that can help them when applying for assistance.
Scottsdale.Jobs
Although this time may not seem like the most opportune time to find a new career, companies are hiring, and Scottsdale businesses need you now more than ever. Check out our job board for Scottsdale based positions.
Employers, are you in need of top talent? Posting positions is free and we will continue to push out job opportunities to our community.
ARIZONA@WORK
ARIZONA@WORK has compiled a great list of employers that are looking for immediate hires.


SBA Economic Disaster Relief Loan
This loan will help small Arizona businesses impacted by COVID-19. Individual businesses can be eligible for up to $2 million through the program. The loans may be used to pay fixed debts, payroll, accounts payable and other bills that can't be paid because of COVID-19's impact.
Support the AZ COVID-19 relief fund
Scottsdale is all about community. Here are ways to help your neighbors and friends during this time.